Your digital badge is a virtual badge of your Six Sigma certification. It only supplements your physical certificate, but of course does not replace it.
With it you can also prove your certification online and paperless to everyone.
Furthermore, with your personal badge you have the possibility to make your entire network aware of your new knowledge through the share function.
After your successful course participation, we will send you your personal badge, which identifies you as a certified Six Sigma Belt, within a few days.
---
The serious addition to your digital resume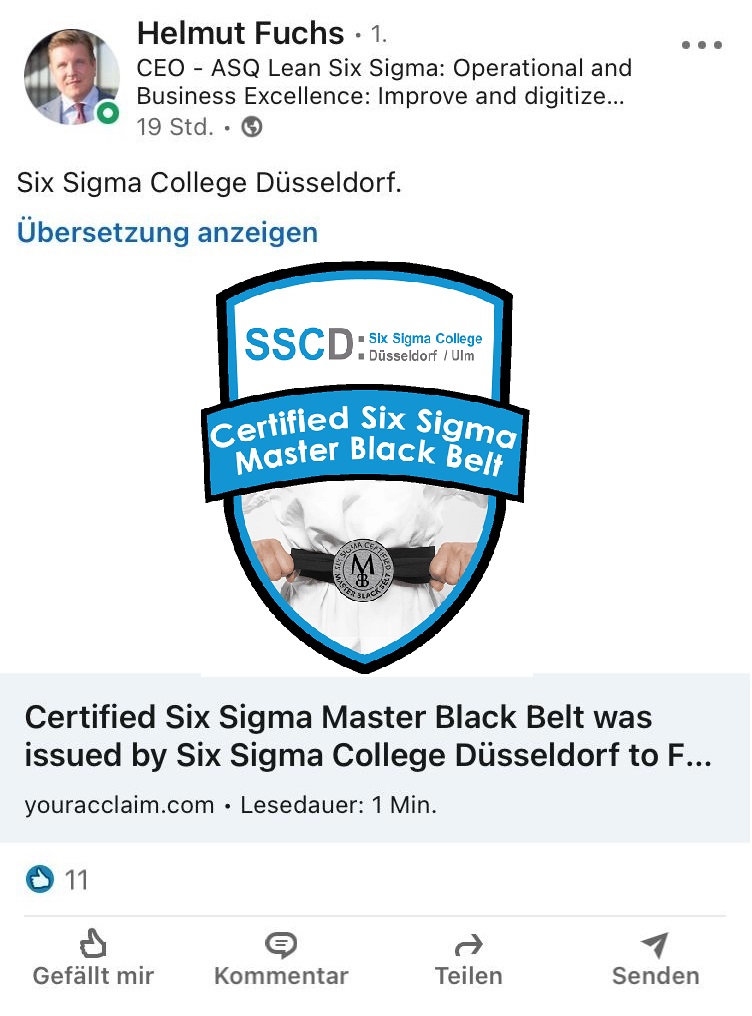 Take the opportunity to share your newly acquired skills and competencies with your career network.
Select the badge of your choice above to view the presentation page with the course description, skills learned and requirements.
---