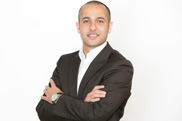 Put our expertise into practice
Backed by our skilled knowledge and a 15-year track record of successfully implementing Six Sigma and Lean Management concepts for our customers, we will guide you every step of the way to becoming a Certified Green Belt, Certified Black Belt or Certified Master Black Belt.
Our seminars are conducted by experienced onsultants and Master Black Belts trained to convey Six Sigma using tools and practical content. Our Black Belt and Master Black Belt trainings cover the essential management topics: Pacing and leading, feedback 2.0, conflict management, coaching and time management as well as change management.

The Master Black Belt course includes topics such as Enterprise-wide Planning and Deployment, Cross-functional Competencies, Project Management, Training Design and Delivery. We are also happy to offer these topics as a 1:1 coaching programme.
Six Sigma Fun Fact: ASQ Certified Black Belts with three years of experience have an average salary of $106k (these data can be found in Quality Progress, Salary Survey, December 2016, pgs. 14-42).
---
Six Sigma courses (certificate according to ASQ standards) – our upcoming dates
---
Becoming a Certified Six Sigma Professional: We'll guide you every step of the way
Your professional success is our top priority: Appointments are flexibly arranged according to your schedule. Weekend courses are one of our standard offers.
AZAV: Our courses are fully endorsed by the Agentur für Arbeit (job centre):Education vouchers can be used to take our courses. Our training courses/methods are recognised by the Akkreditierungs- und Zulassungsverordnung Arbeitsförderung (Accreditation and Licensing Employment Promotion Ordinance (AZAV)). The education voucher is issued by the Bundesagentur für Arbeit (Federal Employment Agency) to promote continuing education.
Take advantage of the funding opportunities offered by the state of North Rhine-Westphalia and receive up to €500 in grant money for an SSCD Six Sigma course. Find more information on the Bildungsscheck here.
Our current course dates can be found here..
---

---
Feedback from training participants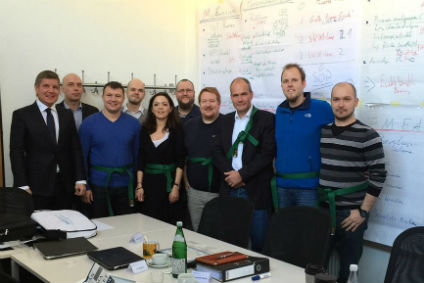 "With its figures, data, facts, clearly-structured approach and neat documentation, Six Sigma is a mindset that suits me well."
"Seminar with high-quality standards in a pleasant atmosphere that I highly recommend."
"Great seminar, I would absolutely recommend it!"
"Full of approaches that are relevant in practice."
"An excellent event with content that I will apply to my further professional development."
"Clear and intriguing teaching of complex topics."
---
Your added value
Our courses are based on the international standards of the American Society for Quality (ASQ).
Through our active participation and ASQ membership, we can ensure that our seminar and training models are designed according to the global standard and in turn,
that the certificate you receive after successful completion of the exam will be recognised on an international level.
We would like to draw your attention to four special features of our courses, all of which are approved by the ASQ and which comply with its regulations:
Boot Camp
Our special boot camp gives you the opportunity to earn your certificate in just four days. Note that there will be absolutely no compromise in content and that
ASQ standards will be followed. You can expect longer and more intensive training days with a daily follow-up in the form of exercises.
Simulation: ProcessSIM
Our SSCD:ProcessSIM simulation exercise simulates process optimisation according to Six Sigma. Many of our customers do not
have the opportunity to qualify through an internal project. For that reason, we have built a one-day simulation exercise into our programme, which is played out based
on one of our real consulting cases. This exposes participants to a complete project along the DMAIC cycle within one day.
Change Management, Coaching and Kanban-Boards
We would also like to prepare you in the best possible way for project management and executive duties. For this, we have supplemented the "classic" Six Sigma themes
with current management topics and have included them in our training.
Leaders in price and performance
We are committed to setting new standards in terms of course fees as well as quality. We're devoted consultants and process optimisers ourselves, and believe our customers
should not have to make any sacrifices to receive training. Our administrative processes are lean and efficient. You receive expert consulting know-how and up-to-the-minute
advice straight from our business consultants.